Motorola and Voyager Systems Demonstrate Java(tm) Technology-Based Wireless Record Checks for Law Enforcement Officers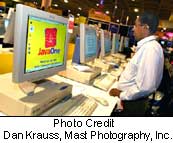 Application Extends Wireless Data Access to Field Officers with J2ME(TM) Technology-Enabled Mobile Phones from Motorola
SAN FRANCISCO, June 5 /PRNewswire/ — Motorola and Voyager Systems today announced they have developed solutions that will help law enforcement officers in the field perform record checks from state and federal databases using their Motorola handsets. The companies will demonstrate the first Java(TM) technology-based wireless access of state and federal databases at Motorola's booth (#1615) at the JavaOne(SM) Developer Conference, June 4-8 at San Francisco's Moscone Center.
This joint demonstration illustrates how J2ME technology can bring critical knowledge quickly and directly to law enforcement officers. This solution uses TriTech's Voyager Query(TM) application running on the Motorola i85sx handset, the first Java 2 Platform, Micro Edition (J2ME(TM)) technology- enabled mobile phone in North America. Voyager Query affords data access to field officers who would not otherwise have direct database access because they are on foot, horseback or bicycle, away from their vehicles, or who have limited access to stationary in-vehicle mobile data devices.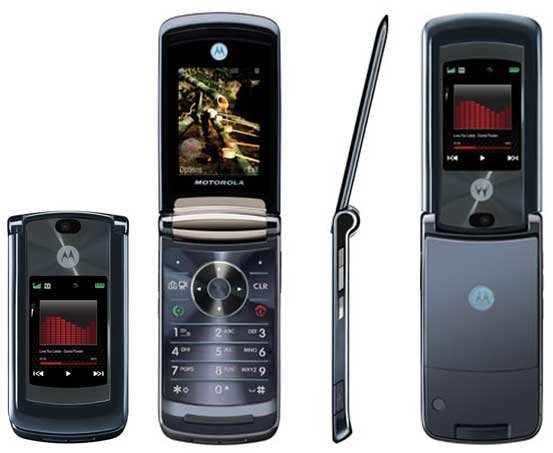 Working Together to Bring You the Information You Need
"Through the collaboration of Motorola and Voyager Systems, field officers equipped with Motorola's Java technology-enabled handsets are able to conduct basic records checks, including driver's license and registration, warrants, property and firearms searches from wherever they may be when they need this data," said Peter Aloumanis, vice president and director, U.S. Operations, Motorola's iDEN Subscriber Group. "By enabling access from a handheld device such as the Motorola i85s mobile phone, officers can always have access, even when they are away from their primary database access systems."
"Law enforcement officers are among those professionals for whom 'anytime, anywhere' access to data is crucial," said Chris Maloney, president of Voyager Systems. "The joint development efforts of Voyager Systems and Motorola have yielded a tool that can help field and foot patrol officers — whether municipal, on-campus, marine, fire inspection, or security — to do their jobs better 'on the scene."
Some of the state and federal records checks enabled by Voyager Query include in-state and out-of-state license plate, vehicle identification number (VIN), driver's license, name/date of birth, firearms and property. Inquiries for individuals include industry-standard wants and warrants checks, as well as driving record searches in both state and federal criminal databases. Inquiries relating to motor vehicles include searches into the National Crime Information Center (NCIC) stolen vehicle system and DMV databases. Inquiries for firearms and other common categories of property search the NCIC stolen property system based on serial number.
Motorola Developer Support Programs
Motorola's iDEN developer support program provides developers with virtually everything they need to develop applications for J2ME technology- enabled iDEN handsets from Motorola, including tools, technical support, marketing, and distribution. For more information or to obtain a free CD-ROM, visit www.motorola.com/idendev.
The Motorola Applications Global NETwork (MAGNET) program supports the development and commercialization of wireless applications by providing software application developers with the necessary tools, training, resources and services to bring solutions to a market-ready status. Additional support is offered through three worldwide MAGNET Center locations in Boynton Beach, FL, Baskingstoke, UK and Stockholm, Sweden. For information on free MAGNET membership, please visit www.motorola.com/developers/j2me/.
About Motorola and iDEN
Motorola, Inc. is a global leader in providing integrated communications and embedded electronic solutions. Sales in 2000 were $37.6 billion. For more information visit www.motorola.com.
iDEN handsets combine the capabilities of digital wireless phone with "always on" Internet access, text pager, and two-way radio to enable users to instantly communicate with one or hundreds of individuals at the push of a button. For further information on iDEN handsets, visit www.motorola.com/iden.
About Voyager Systems
Headquartered in San Diego, privately-held Voyager Systems is a public safety communications solutions provider specializing in wireless applications development. Its customers include local, state and federal law enforcement agencies. Voyager's flagship wireless application suite, Voyager, provides records check, field interview and racial profiling reporting capabilities on various handheld personal digital assistants, phones and laptop devices communicating over wireless networks. Voyager Systems facilitates information access and enhances officer safety through its cost-effective, breakthrough technology.
Due to export regulations, Motorola can only ship to certain countries. A shipping charge will be added to orders outside the United States. Please see www.motorola.com/idendev for more details.
MOTOROLA, the Stylized M Logo and all other trademarks indicated as such herein are trademarks of Motorola, Inc. (R) Reg. U.S. Pat. & Tm. Off. 2001 Motorola, Inc. All rights reserved. Sun, Sun Microsystems, J2ME, JavaOne, Java and all Java-based marks are trademarks or registered trademarks of Sun Microsystems, Inc. in the United States and other countries. Voyager Systems and Voyager Query are trademarks of Voyager Systems, Inc.