Companies Combine Resources to Provide Critical, Real-Time Information to Law Enforcement and Homeland Security Personnel.
ALPHARETTA, Ga. – Feb. 20, 2002 – ChoicePoint (NYSE: CPS), the nation's leading provider of public record information to the law enforcement market, and TriTech Secure Data Solutions, Inc. have entered into a strategic alliance to deliver public record content through TriTech's Voyager Query™ wireless data delivery application. The integration of ChoicePoint data into the Voyager Query application shifts data delivery technology from the desktop to handheld devices at the point of investigation, saving time and enhancing operations by instantly providing critical information.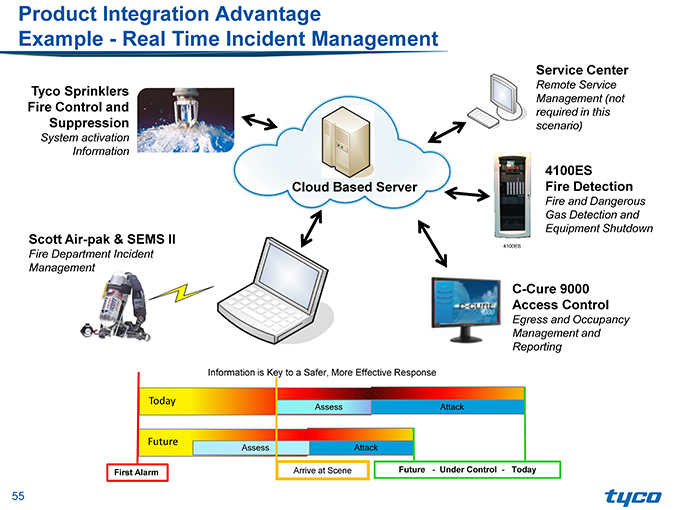 This first-of-its-kind solution will allow law enforcement personnel to rapidly verify the identity of subjects encountered in the field, identify residents at a given address, check criminal records and outstanding warrants, and locate individuals critical to investigative processes. The integrated application provides information to federal, state and local law enforcement and homeland security personnel, increasing the efficiency of investigations and reducing the risk inherent in field engagements such as traffic stops, undercover activities, border and airport operations, and surveillance activities.
Two Powerhouse Forces Join in the Name of Public Safety.
"The partnership between ChoicePoint and TriTech combines the industry's most comprehensive public record content with a world-class wireless data delivery infrastructure," said Marty Fagan, vice president, ChoicePoint Public Records Group. "We are excited about the impact this will have on our customers' ability to gain access to cutting edge data technology, which is indicative of our continuing commitment to the needs of the law enforcement community."
"The strategic alliance with ChoicePoint represents a significant addition to TriTech Secure Data Solutions' ability to deliver a comprehensive, expedient and reliable wireless data set to law enforcement customers at the local, state and federal levels," said John Featherstone, vice president of sales and marketing for TriTech Secure Data Solutions, Inc. "We are genuinely excited about how the combination of TriTech's Voyager applications and ChoicePoint's public records data will assist our law enforcement customers."
The integrated application is ready for delivery to qualified law enforcement customers. Selected agencies are piloting the integrated data solution at the Winter Olympics in Salt Lake City. For additional product information, contact Rob Russell (ChoicePoint) at 703.219.2509 or John Featherstone (TriTech) at 858.799.7320.
About TriTech Secure Data Solutions
Headquartered in San Diego, privately held TriTech Secure Data Solutions is a data communications solutions provider specializing in secure data transmission services and wireless applications development. Its customers include local, state and federal law enforcement agencies. TriTech's flagship product, Voyager Query, targets law enforcement personnel with a requirement to access information in the course of field operations, providing information via various handheld personal digital assistants, phones and laptop devices communicating over any wireless network. TriTech facilitates information access and enhances officer safety through its cost-effective, breakthrough technology. For more information about TriTech visit the company's website at www.tritech.com.
About Choice Point
ChoicePoint Inc. is the leading provider of identification and credential verification services for making smarter decisions in today's fast-paced world. The company serves the information needs of insurance, business, government and individual customers, including Fortune 1000 corporations, asset-based lenders and professional service providers, and federal, state and local governments. ChoicePoint is committed to the responsible use of information and the protection of personal privacy as fundamental planks of the company's business model. For more information about ChoicePoint visit the company's Web site at www.choicepoint.net.
ChoicePoint is a registered trademark of ChoicePoint Asset Company.