Chairman Burton and Members of the House Committee on Government Reform
On behalf of Voyager Systems, I would like to thank you for the opportunity to testify at this important hearing. As you may know, to date, approximately twenty percent of the states have adopted legislation requiring law enforcement agencies to collect contact demographic data. This collected data includes the gender, perceived race and ethnicity of the person stopped, as well as whether a search was initiated and if any warning or citation was issued. Within Congress, I understand that the "End Racial Profiling Act of 2001", documented in Senate Bill 989 and House of Representatives Bill 2074 proposes authorizing the Attorney General to mandate data collection by state and federal law enforcement agencies on any police "stops" and to require the Attorney General to report on the results of data collection studies. Legislation is perhaps needed to address the occasional abuses that occur, but legislation alone cannot effect a valid, reliable assessment of profiling practices. To effectively assess and address the issue of racial profiling in the United States, legislation must provide a means for the development of a technical infrastructure to facilitate data collection, reporting and analysis. The purpose of my testimony before you today is not to explore issues and allegations relating to racial profiling or to debate the definitions and actions mandated by current and proposed legislation, but rather to address practical, technical considerations relating to a nationwide effort to quantify and remedy racial profiling practices.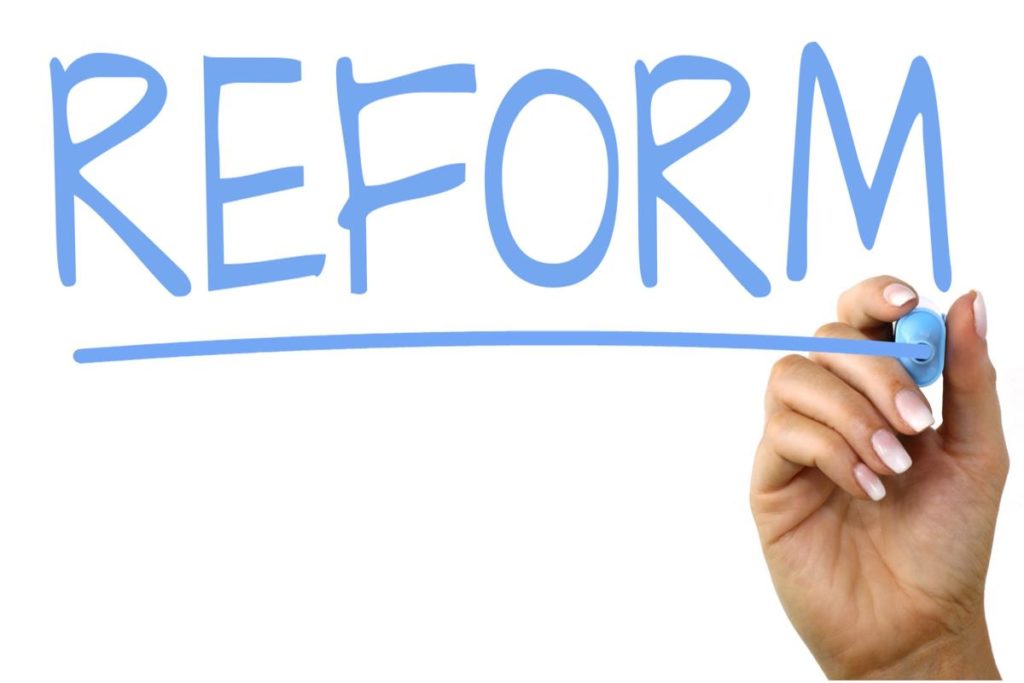 Regarding today's hearing, I personally believe that the use of existing technology, such as audio/visual applications can provide many of the capabilities we are collectively seeking. However, audio and video technology can only address a small facet of the data collection requirement, and the utility of the information when collected, lends itself only to a narrow range of very local applications within the organization sponsoring it. The current available systems to collect this audio/video information are costly, and the storage and retrieval of this data is time-consuming and requires dedicated personnel at additional expense. Voyager Systems has created a solution that is not only an effective and powerful Information Technology (IT) tool, but is uniquely affordable in a marketplace where cost is always a principal consideration.
I would like to begin with a brief overview of Voyager Systems and its position within the public safety/law enforcement marketplace. Then I will continue with a discussion of the technical infrastructure and considerations essential to enable law enforcement agencies to successfully engage in contact demographics analysis. Finally, I will conclude with some general observations relating to the benefits of the technical solutions and other measures the Committee may wish to consider for discussion.
About Voyager Systems, Inc
Voyager Systems, headquartered in San Diego, California, has developed, integrated and supported software solutions for police, fire and the emergency medical services (EMS) for nearly twenty years. Our computer-aided dispatch (CAD) solution, VisiCAD, is installed in more than 125 public safety agencies in six countries.
In October 2000, VSI deployed Voyager, a suite of portable, wireless applications targeted primarily at the needs of the law enforcement community. Unlike traditional law enforcement technologies, the Voyager suite of applications runs on virtually any Personal Digital Assistant (PDA), Pocket PC, pager or "smart phone" capable of wireless communications. Through our well-established market experience and research, we identified several recurring themes in law enforcement that are addressed by our product suite, including a demand for portable, cost-effective tools to enable affordable access to criminal justice databases. These themes also include a heightened awareness of the issues attendant to racial profiling. The data elements needed to determine if racial profiling occurs are not routinely collected. VSI's Voyager Contact™ application facilitates collection of this data relating to contact demographics and enables statistical reporting and analysis. It is a simple, yet powerful and effective means to address this specific element of law enforcement operations.
Technical Considerations
Technology solutions may address two perspectives relating to racial profiling: first, to potentially discourage officers from engaging in racial profiling practices, and second, to provide objective evidence to either support or disprove allegations of racial profiling. Audio-visual technology, typically cameras installed in law enforcement vehicles coupled with remote microphones worn by officers, has been used effectively by many police departments to disprove allegations of officer misconduct and to provide an added measure of officer safety. The primary advantages afforded by audio-visual technology are its visibility to suspects and its acceptance by police officers as a supportive, defensive tool. However, as a racial profiling deterrent and tool for analysis, audio-visual technology is limited as a stand-alone solution for several reasons:
An officer knowingly and willfully engaging in racial profiling activities could elect not to record selected "stops" or contacts.
The reasons for escalating a search after an initial contact, whether justified or improper, could be difficult to capture from a vehicle-mounted camera.
The information captured using audio-visual tools cannot be used to populate a database against which statistical analysis can be applied.
Technical solutions associated with deterring racial profiling activities and providing a basis for substantive analysis must address law enforcement agency-level considerations as well as database considerations in order to be successful over a continuum.
Local Law Enforcement Agency Considerations
Some local law enforcement agencies are reluctant to proactively collect and analyze contact demographic data due to existing heavy workload and minimal budgets, and a perception of potential unfounded accusations by community members and civil rights advocacy groups. Even agencies willing to proactively engage in contact demographic analysis may face resource limitations. The right tools, used correctly, can generate enthusiasm, acceptance and a willingness to be part of the solution. To obtain the tools for any level of data collection and analysis will require access to federal or state level grant funding. These grants must be readily obtainable, and commensurate with the operational requirements levied upon the law enforcement community through legislation.
Additionally, the look up tools and tools for data collection must be easy to use and complement other activities performed by officers in the field. Voyager Contact, as an example, greatly facilitates both data entry and retrieval anywhere it is used. For instance, when an officer using Voyager Contact conducts a traffic stop, he/she records the information relating to the reason for the stop, the gender and perceived race of the individual stopped and subsequent actions taken on his wireless device using simple check boxes, drop-down menus and text entry. After connecting, he/she immediately transmits the information to a central database, where it is available for review, analysis or crime-solving purposes. Without a tool like Voyager Contact, the officer would complete a handwritten form and either enter it into a computer or submit it to a clerk for data entry at the end of his/her shift. A wireless handheld solution such as Voyager eliminates the redundancy of handwriting reports and subsequently entering the data, and immediately allows the information to be available as a crime-solving tool or supervisory review.
In addition to ease of use, data collection tools must be affordable for broad market acceptance. Video systems installed in patrol vehicles cost thousands of dollars each, plus installation, maintenance and recurring costs of storage and retrieval of the captured audio and video. Of the more than 18,000 law enforcement agencies in the United States, more than 80% lack the financial resources to procure and use such equipment. Since less than 11% of all agencies have more than 50 full-time sworn officers, system support resources presents an additional budgetary challenge. By contrast, Voyager Contact operates on a variety of handheld devices, several of which cost less than $300. So, in this scenario, an agency pays for its devices, a one-time activation fee, its wireless airtime through the provider of choice and a monthly fee to use the application. This average cost, including airtime, is less than $100 per month, per unit, which may be shared among authorized users on a shift-to-shift basis if necessary.
Finally, data collection solutions must require minimal infrastructure investment and support. Unlike traditional mobile data solutions that run on costly private radio backbones, Voyager Contact uses commercially available wireless transmission media, and requires absolutely no investment in infrastructure. Voyager Systems, as the application service provider (ASP), supplies and maintains the various servers and databases associated with the application. On the critical issue of proprietary data and security, VSI's Voyager ASP applications and the process for accessing various proprietary data sources has been vetted by the FBI's Wireless Application Test Program (WATP) in Clarksburg, West Virginia. VSI never has any direct access to this data, but rather has software that allows the multi-level encryption and secure protocol handshakes to occur between the authorized users and the required information.
Database Considerations
Issues relating to local law enforcement agencies' adoption of technical solutions to affect the capture and analysis of data relating to racial profiling must be considered in parallel with questions and decisions relating to database structure and access.
The database structure, whether local, regional or national in scope, along with the data elements to be collected, must be defined at the outset of a legislated data collection effort. Adoption of existing standards, such as National Incident-Based Reporting System (NIBRS) brevity codes to ensure compliance with National Criminal Information Center (NCIC) database structures will ensure that, in the simplest terms, the data collected is the same across agencies and accurately supports the desired analyses. A national database, if is to be developed, must precede and provide the foundation for any regional or local databases.
Similar to local and regional records management systems that aggregate local Uniform Crime Report (UCR) and NIBRS data, local and regional databases developed in parallel or subsequent to a national standard can provide an excellent source of data for local analysis. The Voyager Contact application and database were designed based on input from NIBRS-compliant agencies, and could either provide a basis for development of a national database or be modified to reflect a national standard identified for racial profiling data elements.
In addition to defining the database structure and data elements to be collected, benchmarks must be established against which to define and measure officers' activities, along with the process and responsibility for analyzing the data collected, both at the local and national level. The process must account for how issues such as proximity to national borders will be factored into regional analysis.
Benefits of Voyager Contact
In conclusion, Voyager Contact is an affordable, innovative data collection tool that offers a standalone or complementary technical solution to agencies undertaking a contact demographic data collection and analysis effort. Among the benefits afforded to agencies adopting Voyager Contact are highlighted as follows:
Voyager Contact provides a data collection mechanism that is secure, portable, easy to use and affordable by even the smallest agency.
Voyager Contact and other related Voyager applications empower officers and enhance officer safety through immediate access to criminal justice information, regardless of their location.
Voyager Contact offers a superb management tool and protection against civil litigation through its extensive operational audit trail.
Thank you for the opportunity to testify on this important matter of national concern. Voyager Systems would be honored to work in concert with the House Committee on Government Reform to provide any requested information or technical guidance as you continue your assessment of technology solutions to address contact demographic initiatives, in order to avoid abusive racial profiling practices.
Mr. Chris Maloney
President, Voyager Systems, Inc.
9860 Mesa Rim Road
San Diego, CA 92121
(858) 788-7310