Voyager Products gives Jefferson Davis Parish Sheriff's Department an edge.
Voyager Systems, Inc. received the following letter from Sheriff Rick Edwards of the Jefferson Davis Parish Sheriff's Department in Jennings, LA. The Department recently responded with the FBI to investigate the abduction of a 12-year old girl from a local playground, and utilized Voyager Query™ in the command post established for the incident. The Jefferson Davis Parish Sheriff's Department deployed Voyager Query™ in June 2001, and has deployed the desktop and Palm VII versions of the application.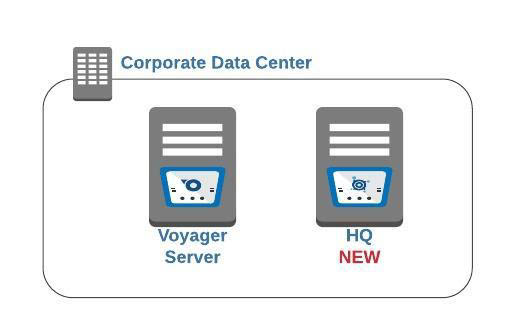 About 11am, on March 28th of this year, our officers responded to a rural area of our parish to investigate a 12-year-old girl being abducted from a playground. With-in an hour, a command post was set up and officers and citizens were searching the area. One agency that we contacted was the FBI who responded with a few agents that afternoon.
On the morning of March 29th, FBI Supervisors along with numerous agents from throughout the state, support personnel and crime scene technicians arrived at the command post. Local and FBI officials decided to move the command post to a local hotel. This move was accomplished in a matter of hours, mainly because of the FBI's unlimited assets and manpower. Computers were brought in and networked to handle all incoming tips, follow up information and tracking of all information gathered.
One of the problems that arose early in the investigation was that many of the call-in tips were license plates from vehicles or a name of a person. With all of their assets, the FBI could not run a license plate or check on a person by name. Your software handled part of this problem. Our office set up a computer with Voyager Query Software and we were able to get the information needed, short of criminal histories, immediately and with out having to go outside of the command post. More than one FBI agent mentioned to us that with all of their equipment and assets, they are unable to accomplish this needed task.
This was a situation that none of us would have thought we would be in, but we were, and your software helped us to handle a vital aspect of this investigation, Thanks.
While regrettably, the investigation ended tragically, we commend the Jefferson Davis Sheriff's Department and the FBI for their efforts, and thank Sheriff Rick Edwards for sharing this story.