McLean, Va. – February 25, 2004 – Advanced Technology Systems, Inc. (ATS) today announced it has acquired Voyager Systems, Inc., a San Diego-based developer of secure wireless solutions and services for Federal, state, and local law enforcement agencies and homeland security personnel. Voyager will operate as a division of ATS alongside the company's public safety product team, and the combined units will focus on delivering the most technologically advanced solutions to improve law enforcement information sharing, interoperability, communication, and officer and public safety in the United States.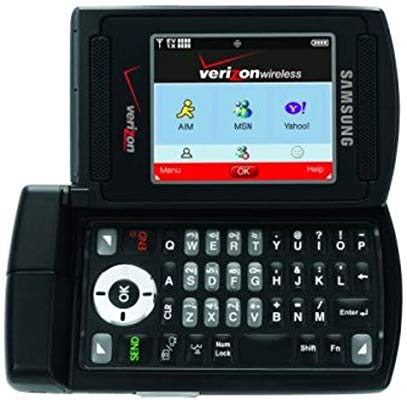 The acquisition brings together two leading criminal justice solutions providers and marks a significant development for the law enforcement and homeland security communities. The combined ATS Pyramid and Voyager product suites will foster secure, reliable, and cost effective collaboration and integration of the information, people, systems, and devices integral to our country's public safety systems.
"The acquisition of Voyager Systems affirms our corporate commitment to delivering transformational solutions that revolutionize the communication and information sharing practices of law enforcement organizations across the country," said Claude Rumsey, Vice Chairman of ATS. "Voyager brings ATS a suite of sophisticated wireless solutions and a team of talented professionals with significant expertise in delivering secure wireless access to the criminal justice community over many handheld devices. We intend to exploit our expanded knowledge base and capitalize on the technical synergies between our Pyramid products and Voyager solutions to further accelerate our presence in the public safety sector."
Voyager's services and applications allow agents and officers to access and send critical data securely over a range of public wireless data networks and wireless and/or wired devices – including desktop computers, laptop computers, personal digital assistants (PDAs), and Java-enabled cell phones. The ATS Voyager flagship product, Voyager Query™, provides secure wireless access to standard queries, such as wants, warrants checks, and driving record searches, on Federal, state, and local agency databases, such as the Federal Bureau of Investigation's (FBI) National Crime Information Center (NCIC) and other agency-specific data sources. The ATS Voyager solutions, which are FIPS 140-2 compliant with end to end 128-bit AES encryption, enhance law enforcement personnel effectiveness, ensure situational awareness and safety, and facilitate on-scene decision-making while maintaining the highest levels of data security.
"With complementary technical architectures, ATS Pyramid and Voyager products are uniquely positioned to empower U.S. law enforcement agencies with affordable, easy access to information from disparate sources," added Martin Gillespie, Chief Technology Officer for Voyager Systems. "By joining the ATS team, Voyager will gain more exposure in the Federal market, a traditional early-adopter of wireless services, and ATS will benefit from our strong customer base in the state, county, and local governments. Together, we will help eliminate the information sharing barriers that exist among states and between levels of government, and contribute to building a robust, scalable national law enforcement communication system."
The ATS Pyramid and Voyager solutions utilize Microsoft's .NET architecture and support open, industry standard technologies. Initial Pyramid and Voyager product integration will deliver law enforcement clients Voyager's leading wireless technology and the innovative Web-based desktop Pyramid solution from ATS. The solutions will join at the message router (switch) level and employ the ATS Pyramid XML Message Router (XMR) to provide law enforcement organizations fast, secure, reliable and economic access to the National Law Enforcement Telecommunication System (NLETS), NCIC, and other agency-specific data sources.
For more information about ATS and the Pyramid public safety products, visit www.atsva.com. To learn about Voyager, visit www.voyagersystemsinc.com.
About ATS
Founded in 1978, Advanced Technology Systems (ATS), Inc. specializes in the development of information technology systems and solutions for government and commercial clients. ATS core technology competencies include Enterprise Solutions, Enabling Technology, and Infrastructure Support, with specific domain expertise in areas such as homeland security, financial and asset management, law enforcement, and e-business systems. With annual revenues exceeding $100 million, ATS ranks in the top 10 percent of IT companies in the Washington Metropolitan area.
The ATS Public Safety practice focuses on delivering the most technologically advanced solutions to advance interoperability, information sharing, and communication among federal, state, and local law enforcement and homeland security personnel using XML, Web Services, and wireless capabilities. Based on open standards technology, our suite of criminal justice solutions have a direct effect on public and officer safety, and delivery of improved criminal justice services to the public. For information about ATS and its products and services, visit www.atsva.com.