President Donald Trump rejected an effort by Apple to seek a waiver on tariffs imposed on its premium computer assembled in China, insisting that the tech giant should manufacture its goods in America.
Apple's Mac Pro has become a flashpoint in the ongoing trade battle between U.S. and China. The iPhone maker — whose vast and complex supply chain sees some products assembled in America, while others are put together abroad — has recently sought an exemption to duties imposed on the device.
Yet the president said on Twitter that Apple would get no such relief. He said that the company should "make them in the USA" and avoid tariffs.
Apple will not be given Tariff wavers, or relief, for Mac Pro parts that are made in China. Make them in the USA, no Tariffs!— Donald J. Trump (@realDonaldTrump) July 26, 2019
In the process, Trump revived an old argument that the Cupertino, California-based company should start manufacturing its goods domestically, rather than in low-cost havens abroad.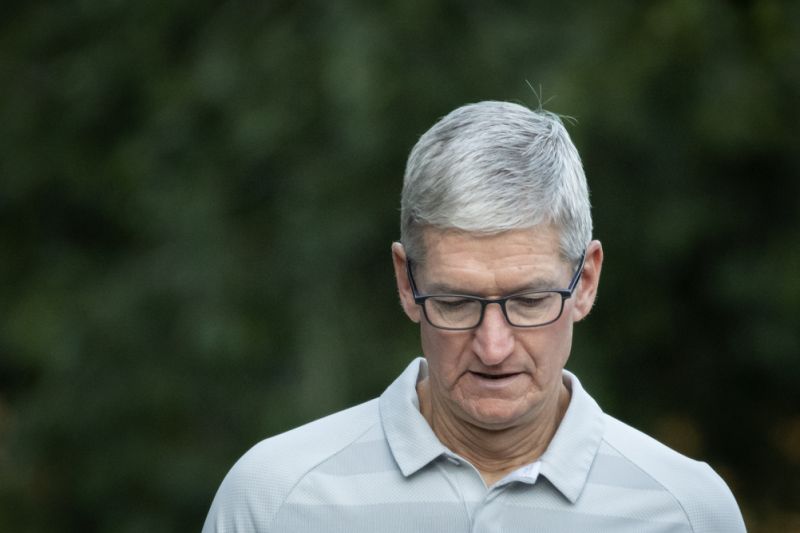 Several years ago, Apple CEO Tim Cook announced with great fanfare that some of the company's production would move back home. It then made an ill-fated attempt to produce the Mac Pro in Texas — but found manufacturing hampered by seemingly small details that created havoc in the production process.
Apple has reportedly been exploring the idea of restructuring its supply chain, and has asked major suppliers to cost out the possibility of relocating 15% to 30% of capacity from China to Southeast Asia, according to a report in the Nikkei Asian Review earlier this month.
The tech giant has been seeking relief from the Trump administration since at least June. According to The Wall Street Journal, Apple sent a letter to the U.S. Trade Representative stating that the latest round of Chinese tariffs would impact the company's major suite of products such as iPhones, iPads, Macs and Airpods.
The high-priced Mac Pro is designed for professional graphics editors, primarily because of its heavy duty graphics processor. While the Pro is a relatively small slice of Apple's total product sales, the tariffs can add to the cost of what is already a high cost product.